Thank you for visiting The Physics of Health, LLC website. The goal is to help you live a high quality life which starts with a strong state of health.
Are you tired of having low energy and feeling fatigued? How's your digestion? Do you feel bloated foggy headed and "spacey" after eating? Are you experiencing some depression, weight gain, or not sleeping well? It could be food allergies or other issues that effect a healthy body balance.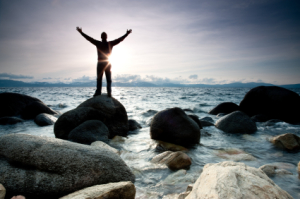 It doesn't have to be that way. You can feel Better! We provide the testing to help identify what is out of balance.
Are you wondering if you're gluten sensitive? If your supplements are helping or hindering? What foods should you be avoiding? What foods you should be eating? Now you can find the answers with biofeedback testing. This testing can find sensitivities and allergens that weaken or stress your system, keeping you from feeling your best. BioMeridian biofeedback testing has been in existence since the 1950's and is licensed by the FDA using Galvanic Skin Response or biofeedback and can help you identify food sensitivities and biological preferences that harmonize with your body. This information helps your body to develop it's own ability to heal.
If you are experiencing any of the following, biofeedback testing can identify meridian imbalances that can play a part in possibly helping with the following:
Migraine or other types of headaches – Irritable Bowel – Heartburn – Digestive issues
Fibromyalgia –  Joint Pain – Weight Loss or Weight Gain – Chronic Fatigue –
Sinus problems – Insomnia – Acne – Hives – ADD/ADHD – Adrenals – Thyroid –
Candida – Fungus/Mold – Parasites – Generally Not Feeling Well and Much More.
Here's what one of our The Physics of Health clients had to say:
"I had tried everything to get rid of my hives. I'm an RN and the usual medical practices only worked temporarily. So I tried biofeedback testing. Trish asked that I bring in all the products that I currently used, including laundry soap, dryer sheets, cosmetics, even my toothpaste. After testing the items I was using at home and also testing various foods the results revealed what was causing my hives. The culprits were: pork, wheat, soy, and a few cosmetic items. I stopped using the things I was sensitive to and my hives cleared up. I accidentally had a small amount of pork a few months later and the hives temporarily came back. Now I know what stresses my system so I can stay in a healthy state".
Visit our website and see what you think…
The FDA has not evaluated these statements. biofeedback testing or anything talked about on this website is not a medical diagnosis, treatment or cure. Consult your Physician or healthcare provider for medical advise.